Katie Glick, Director


Katie Glick grew up an Air Force brat. Her dad retired when she was in high school in Fairfax and NOVA has been her home ever since.

Katie earned her BA in Psychology from George Mason University with a minor in Religious Studies. She then went on to earn a MEd with a concentration in Severe Disabilities. After she graduated, she began a career as a special education teacher. In the time since, Katie has worked in the classroom, in administration, as well as within the church context. Her faith, passion for children, and love of learning led her to the Director position at Burke United Methodist Preschool. She also teaches our 2/12 year old MONKEYS class.

Katie and her husband Dave are blessed with their children Casey, Sasha, and Zachary.


---

Karen Steele, Assistant Director


Karen has a bachelor's degree in Child Development from Radford University and has been working with children for over 20 years. She began her teaching career as a Head Start Teacher, spent time as a SACC teacher for FCPS and then found a home teaching at BUMP for 5 years before moving into the administrative side of the preschool.

She is blessed with two daughters, Emily and Megan, mom to dog Jake, and wife to husband Joe. She grew up in this area, and enjoys time with her extended family every Sunday for dinner. She has an identical twin sister. In her free time, she volunteers at her church cooking for FACETS and Supervising Sunday School. She loves to read, ride her bike, and spends too much time on Pinterest!


---
Julie Chaffee

Quackers Assistant Teacher

Julie is a wife to Colin, who retired from the Navy and served his country for 29 years. She is also proud Mom to two daughters, Sarah and Marissa. Julie was born and raised in upstate New York. She earned a BS degree in Health Education and worked at a state funded Infant/Toddler center, first as a substitute and then as a teacher of 2 year olds. She was blessed to be able to stay home and raise her daughters, who have gone off to college.

In her free time, she loves to take walks with her husband and dog, Copper, spend time shopping with her daughters, going to lunch with friends, or just relaxing with a good book.

---

Blair Dolinger

Quackers Lead Teacher

Blair studied at Radford University and successfully ran her own day care business for 13 years, bringing many of her day care children to BUMP. After enrolling her youngest son in BUMP, Blair became a sub and then an assistant teacher for 2 years before moving to Stafford. She returned 2 years ago, making the commute in order to reunite with her BUMP family! Blair has 3 sons, 2 "bonus" children after marrying (at BUMC!) her husband 11 years ago, and one grandson. Beyond children, Blair is passionate about running, biking, hiking, gardening and almost anything that requires her to be outside!


---
Lindsey Lyons


Sea Turtles Lead Teacher

Lindsey has her bachelor's degree in communications from Christopher Newport University, where she also played soccer for 4 years. She and her husband Charlie are the proud parents of two awesome boys, Jacob and Luke. She enjoys spending time with her family, cooking, and being outside.

Lindsey also works in the nursery at BUMC. She loves watching children's imaginations take off.




---

Carrie Goodale


Sea Turtles Assistant Teacher

Carrie has a bachelor's degree in history from Mary Washington College where she interned for a year at the Smithsonian National Museum of American History. She is a wife to husband Daryl and mother of two children, Ellie and Duncan (a BUMPster graduate).

She worked as an analyst for the airlines for 11 years before she quit to stay home with her children. She enjoys spending time with her family, reading, and traveling.



---
Khalida Aldabbagh

Bears Lead Teacher

Khalida has a Bachelor's Degree in English Literature and has been teaching preschool students for over 20 years. She enjoys working with young children and being a part of their daily learning experiences. Story time and arts and crafts are some of her favorite preschool activities. Khalida has loved the wonderful environment and sense of community that BUMP provides. She is a wife and a mother of two daughters and loves to spend time with her family. In her spare time, Khalida loves to cook, read, and listen to music.

---

Dena Hale

Bears Assistant Teacher

Dena is a native of North Carolina and moved to the area 3 years ago.She began
by working at Stay and Play and as a substitute when needed. She is excited to now work as a teacher's assistant and is looking forward to working with the staff at BUMP.

In the past, she has been active in church children's ministries and Sunday School.
She enjoys spending time with her husband, teenage son and daughter and 2 dogs. She is looking forward to being with the children in the classroom and getting them excited about learning!



---
Kathy Davidson

Puppies Teacher

Kathy is a wife and a mother of a grown son who had learning difficulties in school. (He is now a college graduate and has a job!) Kathy enjoys working with children. Some of her favorite things are reading with them, painting with watercolors, and singing songs in music class and throughout the day. She enjoys the Disney/Pixar movies and hearing the children's view of the stories.

Kathy considers herself blessed to have worked with so many wonderful families and to be a part of their children's learning experience.


---

Janeth Prothero

Puppies Teacher

Janeth is excited to be at BUMP as a
co-teacher. A native of Virginia, she has lived in Burke for eleven years with her husband and two boys. She has a degree in music from Indiana University and a MS from Univ of Arkansas. Before starting at BUMP, she enjoyed volunteering at her church, the USO, and in the boy's schools for 15 years including early reading programs, special events, and the library. Janeth is so happy to be sharing her love of reading, singing, and coloring with her class.


---
Tricia Mechner

Cubs Assistant Teacher

Tricia is a married Mom to two grown children, and a native Virginian. After graduating from UVA, she moved to the Fairfax area and has lived here for 25 years. She feels blessed to be returning to BUMP in the Cubs class after being an assistant in the Sea Turtles class for two years. Her hopes are to help foster learning through play, to get to know each child as a special little individual, and show them love and kindness every day.







---

Kim Painter

Cubs Lead Teacher

This is Kim's first year as a lead teacher at BUMP. She has taught Sunday school to Club 56 (a class that includes both 5th and 6th graders) for the past three years here at BUMC. She originally comes from Texas where she attended the University of Texas at Arlington. She moved here to pursue her masters degree. She and her husband David are blessed with their five year old son who attended BUMP is now in kindergarten.

Kim loves working with children of all ages and watching the process as they learn. She feels very blessed to be able to spend so much of her time with her son and to be an active part of his life.


---
Jennifer Pitney

Monkeys Assistant Teacher

Jennifer has a Bachelor's degree in Elementary Education from Elon University. She is a native of North Carolina, where she taught for over twelve years. Her family (consisting of her husband Robert and son Ryan) relocated to Fairfax County in 2015 when her husband got a job in Arlington. She enjoys traveling and spending time with her family. Also, you will rarely see her without a book somewhere nearby.


---
Betsy Sachs

STARS Teacher

Betsy is the mother of two adult daughters, Grandma to Claire, and one grand-dog. Her husband is a VP at Northern Virginia Community College.

She loves the sandy beaches on Florida's Gulf Coast and the quiet, quaint Sanibel Island. Sunshine, gardening and family (including her wonderful BUMP family) make her very happy.

Betsy enjoys the preschool environment where the children learn with hands-on activities and have fun while enriching their lives and love of school.


---

Farah Greeley

STARS Teacher

Farah Greeley is a mother of four grown children, and "Gigi" to four grandchildren. She spent the first 11 years of marriage living overseas at three embassies with the Foreign Service, and then the last 20 years in Burke. Farah started at BUMP when her youngest was 4.

Her passion is teaching children a love of learning, reading, art, and especially to know that they themselves are loved. She strives to show that love everyday. In her spare time, she loves to read, be creative, and walk her dog Daisy.


---
Tammy Zerbo, Music Teacher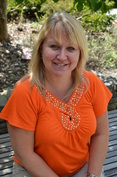 Tammy Zerbo received a Master of Music Education and a Bachelor of Music with concentrations in vocal and choral performance and completed teacher certification for Orff Schulwerk Pedagogy. She has taught high school and middle school chorus, elementary general music, music theater, voice, and piano.

Throughout her family's many military moves, she has worked for several churches as director of youth choir, assistant chancel choir director, featured soloist, and Vacation Bible School music director. Tammy is married to Mike and is mom to Tamara, Sara, and Zac.
---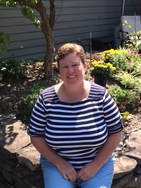 Patty Karchner, Stay & Play Facilitator

Patty is excited to join BUMP as a Stay and Play Facilitator. She has a BS in Communications from Ithaca College, as well as a bachelor's degree in biology from George Mason University. She worked for an engineering firm as an Environmental Scientist prior to starting her family. Patty is originally from New Jersey, and has lived in Fairfax County for the past seven years. She enjoys kayaking, hiking, camping, and volunteering.

---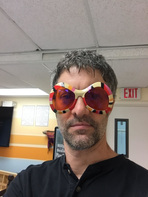 Joe Wells, Stay & Play Facilitator and Assistant Teacher
Mr. Joe, as the students call him, has been involved at BUMP since 2012 when his son became a BUMPster. He is a Stay and Play Facilitator and substitute teacher. He enjoys playing games with the students and seeing the joy they get out of simply being kids.

He is also a professional musician who forewent a busy national and international travel schedule to be at home with his son, who is a BUMP graduate now in elementary school. In his free time, he enjoys the Nationals, Redskins, museums, aquariums, and a variety of nature activities with his wife and son.



---
---
Katie Glick, Preschool Director

6200 Burke Centre Parkway,Burke, Virginia 22015
703.250.3657
bump@burkeumc.org